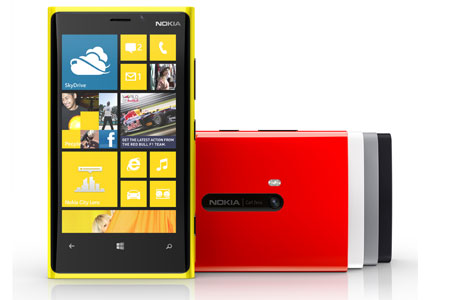 So finally after months waiting, we will finally know what new features the new Windows Phone 8. You can watch the live event here. Next are these new features:
New Live Tiles
You can now resize the live tiles small, medium and large, making more space for tiles
New Lock screen powered by Live Apps
For example Facebook is allowed to update your lock screen where you can be greeted by the latest photo updates
Skype App
Runs always in background and uses really few resources so the battery isn't drained
Terrific video chat
46 out of the top 50 apps will be available on Windows Phone like
Temple Run
Urbanspoon
Angry Birds Star Wars
Jetpack Joyride
Pandora will include a whole year with no ads
Data Sense
Every web page is compressed before sent to the user.
It finds wifi hotspots, prefers wifi against 3G  and helps you manage your data usage.
With data sense on, you can browse 45% more web pages.
Kids' Corner
You can choose which games you allow your kids to play
Swipe left from the lock screen to get to the kids corner
And you can stay quite.. while your children are playing safe games
Kids can custom tile sizes, change app positions
 Jessica Alba is on the stage 🙂
She had an iPhone and switched to Windows Phone.. go Jessica 🙂
She has an app of her company on Windows Phone
Rooms in People Hub
It gathers a set of people to share the same info together
By default there is the Family Room
Send private messages and share a location
Has a calendar
Share notes
Good for todo lists between different people
It can connect with other platforms, not all of the Rooms experience, but part of it
Photos and Xbox Music
Using SkyDrive you can sync all your photos with all your devices
Xbox Music syncs all your purchased songs automatically without needing to use cables
Now we'll wait for the devices to come out and try 🙂 My favourite? The Nokia Lumia 920, pictured above. What's yours?