Browsing articles tagged with " Malta"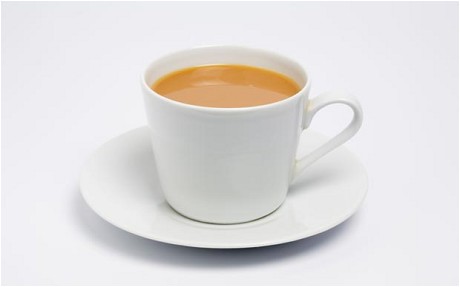 In Malta it's Sunday afternoon, and in other places it's still in morning. So what better time than having a nice cup of tea!
I admit it. I love tea! And drinking tea relaxes me. So I'm always in search to make a cup of tea better, sometimes adding more milk, or leaving the tea bag for a couple more minutes. But finally, someone did the research for me. Scientists, from the University of Northumbria's School of Life Sciences, have discovered how to make the perfect cup of tea.
Apparently they spent 180 hours of testing and a panel of volunteers consumed 285 cups of tea in the laboratory to come up with an equation for the perfect cuppa, and have come out with the following recipe:
Add 200ml of freshly boiled water to your tea bag (in a mug).
Allow the tea bag to brew for 2 minutes.
Remove the tea bag.
Add 10ml of milk.
Wait 6 minutes before consumption for the cuppa to reach its optimum temperature of 60 degrees centigrade
But beware, if you leave it until after 17 minutes and 30 seconds, then the tea will be past its best. My opinion.. don't take too long to drink it
Nice tea time to everyone!
I'm thinking that you look like I need another beer! Happy St. Patrick's day for all the Irish, and non-Irish people. I thought I'd make a few searches to find:
Drinking Games
Irish Music for the Drinking Games
Green Beers for the Drinking Games Continue reading »
This week I came back to the little island in the Mediterranean, Malta. Had a nice holiday but now back to normal life.. It's time to continue my blog
Will try to upload some photos of England soon.
For the world cup opening, our state of the art power stations made us a surprise… all Malta is in blackout. We have no power!!
Mmmm… hopefully we'll manage to see the opening in two hours… come on power station guys!!!
Update: Power was restored back! We can watch the World Cup
Read More on blog.ciappara.com http://blog.ciappara.com/index.php/2010/06/11/world-cup-in-malta-power-cut/
Sette Giugno (from Italian: June Seventh) is a Maltese national holiday celebrated annually on June 7. It commemorates events which occurred on that day in 1919, when following a series of riots by the Maltese population, British troops fired into the crowd killing four. (Wikipedia)
Today is also the day that the new iPhone is going to be shown to the world (hopefully)… plus a new multi touch track pad and also the new Safari 5… for the Maltese people, we'll have to wait till tonight @ 7pm.
What you missed
Favourite Links