Browsing articles in "Online Services"
I've had many clients asking if they are safe to open a particular email. Some emails would be really valid, but most emails would be fake. So next are some points to help identify fake emails:
An authentic email really coming from a particular company will address you by your first and last names or your business name.
It will not ask you for sensitive information like your password, bank account or credit card details.
Most fake emails threaten that your account will be in jeopardy if you do not take action immediately.
An email that urgently requests you to supply sensitive personal information is usually an attempt at fraud.
Fake emails often contain misspellings and grammatical errors or are written in a language which you did not set as preferred for your PayPal account.
Remember not to click any links in suspicious looking emails. Stay safe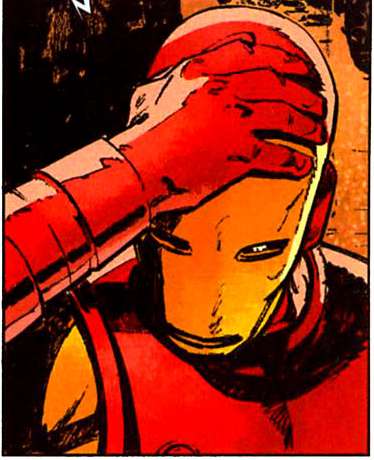 Today I was sending an email from Hotmail, Microsoft's email service. Upon clicking the send button, the following message loaded:
Apparently it found the word attachment, and since I didn't have any attachments with my email, it asked if I want to add any before sending my email. It's a pretty neat addition to Hotmail which I will surely find very useful
It's not the first time that I received a reply like "What attachment?"! So kudos to the Hotmail team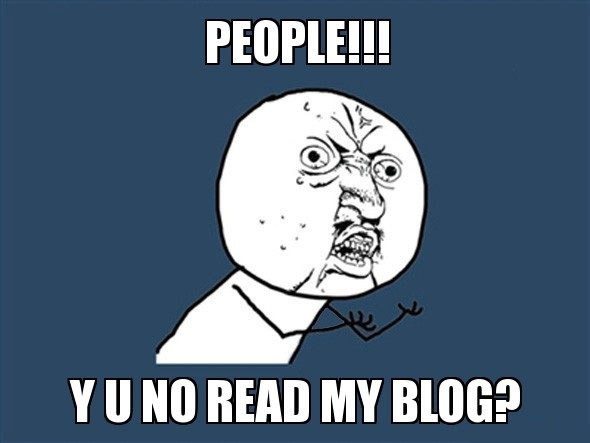 It all started with a broken kettle at work… anyhow, I wanted to create a custom "Y U NO" meme and found this online tool/generator. Check it out and send me your custom Memes
Happy YUNOing!! But before, next there's some background info on "Y U NO": Continue reading »
Today I was using Intelligencia URLRewriter to use Search Engine Friendly URL's to improve my site's SEO.
The Problem?
All was working fine until I inserted a button in the page. When I clicked the button, the URL address showed the original URL and stopped working… the button didn't even do the postback.
The Solution… Continue reading »
The first thing I wanted to do when I got back an iPhone (again Hussaahhh
… was to synchronise my contacts, calendars and emails. Everyday I use gmail as my main email, and store all my contacts and calendar events in my gmail account. So it was a no brainer to try to sync with google.
How it is done? Continue reading »
Start Registering your interest for this New Web Design Concept: "Great Web Design for a Small Price"!
How Do I Register?
You can go to our website nine.com.mt and insert your email address…
or you can also visit our facebook page from here and click Like.
More Information will be available very soon
Thanks!
We've been using Google Analytics events tracking starting from this year and they are very useful. This week we noticed that website events weren't being tracked, and haven't been from the beginning of May.
After checking, everytime we tried to call the pageTracker._trackEvent method, it always returned fail. After searching and testing a bit, we noticed that apparently google made some changes to the trackEvent method.
Where before they allowed the optional_value (the last parameter if the method) to be a string or a number, now it is allowed to be a number only… thus the correct params would be:
pageTracker._trackEvent('my_category', 'my_action', 'my_optional_label', 14);
Hope this helped some people

It helped me
Reference: click here
Here's a nice post about how to talk and chat with windows live messenger, google talk messenger, yahoo messenger, etc on your iPhone without installing apollo or anything else. Now you don't need your laptop anymore to keep in contact with your friends.
Now the How To?
Open Safari
Log on to this website: www.meebo.com
Select the network you want to access (for Windows Live users choose MSN)
Enter your login email (your Windows Live Mail/Hotmail address)
Enter your password
Click Sign on
Now you're ready to start chatting with your friends. Click read more for a preview of meebo (youtube) and a list of supported devices: Continue reading »
During this last week, Microsoft released a new version of its Microsoft Outlook Connector. This happened to add support for the recent update done on Windows Live Calendar which is still in Beta.
With this update you can now sync multiple Windows Live Calendars with Microsoft Office Outlook 2003 or Office Outlook 2007. You can now take advantage of Outlook's great calendar and time management features and still access your schedule on the web anytime, and anywhere… and always for free (ok you need to buy outlook first… although there are other ways to get outlook… like… maybe some special… very special promotions…
…!! )
For those that never used the Windows Live Calendar Beta, you can access it on this web address: http://calendar.live.com. It has a fast and functional Ajax user interface providing a rich experience on the web… supporting many new features making Outlook look even better!! For example, if you have multiple calendars (maybe one to use for work, another one for your events) or even shared calendars, each of them will sync with Microsoft Office Outlook always by using the Office Outlook Connector Beta.
Check out the How To? after the break… Continue reading »
Ever wondered how you can sync all those Contacts you have in your MSN Messenger to your iPhone. Well wonder no more cause there's a simple solution. The trick is to use Windows Vista and Windows Live Messenger (which is one of the many programs to manage your contacts). You must do the following:
Install Windows Live Messenger (obviously, only if it's not installed)
log in using your Windows Live ID
Open Live Messenger window
From the Menu, choose Tools then select Options Continue reading »
What you missed
Favourite Links