Browsing articles in "Microsoft SQL Server"
It's very common to show the current date (i.e., month, day, and year) in different formats. Although you can obtain the current date with Microsoft SQL Server's GETDATE function, getting the returned date in the format you need can take a lot of effort and code. The FormatDate UDF (user-defined function) provides dates in various formats by using the following options: Continue reading »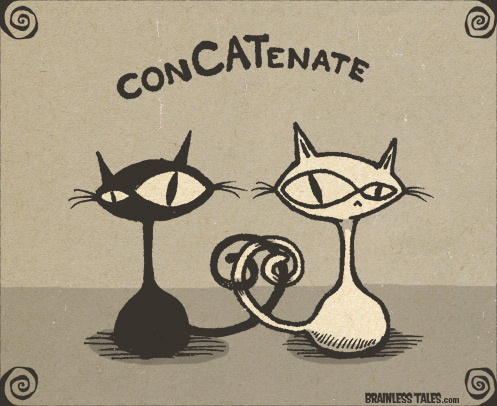 Today I needed to concatenate a field from multiple rows in SQL Server to get a list of people names. Instead of doing it in code, you can use the following syntax:
DECLARE @Names VARCHAR(8000)
SELECT @name = "
SELECT @Names = @Names + ',' + Names FROM People
SELECT SUBSTRING(2, @Names, 7998)
Happy Concatenating!!
Last week, I restored a database from backup and was having the following error when trying to access the tables:
"The SELECT permission was denied on the object 'extended_properties', database 'mssqlsystemresource', schema 'sys'".
After some research, I found the next solution: Continue reading »
To find the database creation dates, you need to insert the following query in SQL Server
USE master
SELECT name, crdate
FROM dbo.sysdatabases
Ever created a function and needed to include the Order By clause. It would result in the following error being loaded:
The ORDER BY clause is invalid in views, inline functions, derived tables, subqueries, and common table expressions, unless TOP or FOR XML is also specified.
The problem is that to use, it requires a TOP clause or FOR XML. By if you specify TOP 100, you'll only get the first 100 rows. You can specify a big number that you might think will never exceed. But what if you do? The best bet is to use TOP 100 PERCENT.
This will get you all the rows and works in Functions.
Today I started checking out some videos about Windows CardSpace and ASP.Net for logging in and I saw how he used javascript to get client side input and use it in ASP.Net in the C# code.
First you need to create a HiddenField on your webForm and name it TokenField (any name would actually do)
<asp:HiddenField ID="TokenField" runat="server" />
To set the Hidden Field value in JavaScript use the following code: Continue reading »
To get the current date in Sql Server queries and stored procedures, you use the GetDate() method. But what about to add a day or two to the current date, or add a month or years? To do it, you use the following query:
Add One Day
SELECT DateAdd(dd, 1, GetDate())
Add One Month Continue reading »
There are 2 ways to Convert a string to a UniqueIdentifier (GUID) in SQL Server:
SELECT CAST('449141d9-86c9-449d-be2c-1f171b4f4567′ as UNIQUEIDENTIFIER)
SELECT CONVERT(UNIQUEIDENTIFIER, '449141d9-86c9-449d-be2c-1f171b4f4567′)
I needed to remove all the special characters from a field in a particular table in SQL Server to be used for searching purposes. After searching (binging
)… I found the next SQL Server Function which did the trick.
This Function Removes any special character from the string value passed. All characters except 0-9, a-z and A-Z are all removed, whilst the remaining characters are returned back.
ALTER FUNCTION dbo.RemoveSpecialCharacters
(
@s VARCHAR(256)
)
RETURNS VARCHAR(256) WITH SCHEMABINDING
BEGIN
IF (@s is null)
RETURN null Continue reading »
When i binged (yes I'm using bing
), i found the following fix:
Search for Command Prompt in the Start Window (don't press enter)
Right click on the shortcut found and select 'Run as Administrator'
In the command prompt change the current directory to the folder where the SSMSEE installer is stored
Enter the following command .SQLServer2005_SSMSEE_x64.msi if you are running Windows 7/Vista 64 bit
Enter the following command .SQLServer2005_SSMSEE.msi if you are running Windows 7/Vista 32 bit
Press enter to start the installation
Happy Sql Server Managementing
Resources: here
What you missed
Favourite Links