Browsing articles in "Development Tools"
It's very common to show the current date (i.e., month, day, and year) in different formats. Although you can obtain the current date with Microsoft SQL Server's GETDATE function, getting the returned date in the format you need can take a lot of effort and code. The FormatDate UDF (user-defined function) provides dates in various formats by using the following options: Continue reading »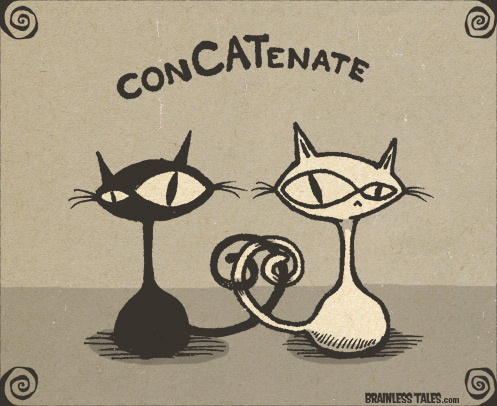 Today I needed to concatenate a field from multiple rows in SQL Server to get a list of people names. Instead of doing it in code, you can use the following syntax:
DECLARE @Names VARCHAR(8000)
SELECT @name = "
SELECT @Names = @Names + ',' + Names FROM People
SELECT SUBSTRING(2, @Names, 7998)
Happy Concatenating!!
Last week, I restored a database from backup and was having the following error when trying to access the tables:
"The SELECT permission was denied on the object 'extended_properties', database 'mssqlsystemresource', schema 'sys'".
After some research, I found the next solution: Continue reading »
So I think that everyone heard that a New Windows is coming to town. This week, on Tuesday, which was also the Programmer's Day, Microsoft showed the New Windows 8 OS during it's BUILD Conference. And it was really a great present for all Programmers!! At least I'm really excited to try the new OS and start using the new Developer Tools. You can find more info on Windows 8 in the next links:
http://www.winsupersite.com/article/windows8/windows-8-developer-preview-140546
http://www.engadget.com/2011/09/13/windows-8-details-new-features-ui-enhancements-and-everything/
Installing
I'm upgrading my Windows 7 laptop to Windows 8, so it's not a clean install. Up till now it's 77% and it took about 25 mins. A clean install would definitely take less time.
The laptop is a bit old, in fact it was a Windows XP laptop. It's a VAIO powered by 1.6GHz Single Core Centrino CPU and 1GB of RAM. With Windows 7 it was running fine for normal day to day use. We'll see how it fares with Windows 8! I'll keep you posted. Anyone installed the Windows 8 Developer Preview? What do you think?
UPDATE 1: And it's ready installing. For an upgrade on a 1.6GHz Centrino laptop, with 10% of free hard disk space, it took around 40 mins.
UPDATE 2: Getting devices ready and now Applying User Settings from the Windows 7 installation!
To find the database creation dates, you need to insert the following query in SQL Server
USE master
SELECT name, crdate
FROM dbo.sysdatabases
Ever created a function and needed to include the Order By clause. It would result in the following error being loaded:
The ORDER BY clause is invalid in views, inline functions, derived tables, subqueries, and common table expressions, unless TOP or FOR XML is also specified.
The problem is that to use, it requires a TOP clause or FOR XML. By if you specify TOP 100, you'll only get the first 100 rows. You can specify a big number that you might think will never exceed. But what if you do? The best bet is to use TOP 100 PERCENT.
This will get you all the rows and works in Functions.
Cannot believe that I'm writing some helpful examples using VB.Net, but that is the language that we're using at work, so have to adapt now. Next find how to make a loop with a negative step (decreasing step):
Imports 

System



Public Class 

MainClass




 

Shared Sub 

Main

()




 

For intCount 

As 

Integer = 

10 

To 

1 

Step -

1




 

'Ad

d the item to the list




 

System.Console.WriteLine

(

intCount

)




 

Next




 

End Sub
End Class
During this weekend, I started having a problem when building a solution in Visual Studio. It would load the following error:
Unable to write to output file Solution_Name.pdb
This Visual Studio solution has 8 projects, and a lot of files and folders. I tried several solutions that I found on the net, which worked for others, but none worked for my case including:
Delete the .pdb file from the solution – Didn't Work
Delete the Debug folder – Still Didn't work
Delete the whole obj Folder – Nothing Continue reading »
Today I started checking out some videos about Windows CardSpace and ASP.Net for logging in and I saw how he used javascript to get client side input and use it in ASP.Net in the C# code.
First you need to create a HiddenField on your webForm and name it TokenField (any name would actually do)
<asp:HiddenField ID="TokenField" runat="server" />
To set the Hidden Field value in JavaScript use the following code: Continue reading »
To get the current date in Sql Server queries and stored procedures, you use the GetDate() method. But what about to add a day or two to the current date, or add a month or years? To do it, you use the following query:
Add One Day
SELECT DateAdd(dd, 1, GetDate())
Add One Month Continue reading »
What you missed
Favourite Links