Browsing articles from "February, 2012"
In less than an hour, Microsoft will show off its latest preview of their new operating system, Windows 8. It will be unveiled in a Press Conference at the World's Premier Wireless Show, MWC 2012, in Barcelona (ehh wish I'm there :] ). By using the word "Consumer Preview" instead of "Beta" Microsoft is emphasizing that this OS is ready for everyday users to try on their PCs and tablets (ps. no ARM tablets for the moment). Continue reading »
Finally, after much waiting, Microsoft and Skype announced the much awaited Skype app for Windows Phone, although it's still in Beta. Apparently, compatible devices are the second gen Windows Phones including the Nokia Lumia Family Phones 710, 800 and 900 (and most probably the new Lumia 610 – more details on this one soon). This Beta version will allow free audio and video calls over Wifi or 3g, plus also paid calls. Continue reading »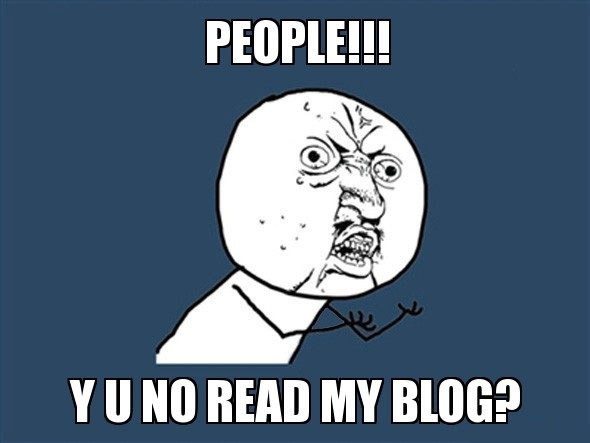 It all started with a broken kettle at work… anyhow, I wanted to create a custom "Y U NO" meme and found this online tool/generator. Check it out and send me your custom Memes
Happy YUNOing!! But before, next there's some background info on "Y U NO": Continue reading »
When I changed my blog from wordpress.com to a self hosted blog, one of the downsides was that i didn't have the Akismet Spam protection anymore. So I started receiving a lot of spam comments at my email address. For each comment you have a bunch of options, amongst of which you can choose to Approve, Spam, or Trash the comment.
So what is the difference between Spam and Trash? Continue reading »
Apparently, YES WE CAN

Dear Surfers & Readers,
Hope that all of you are fine and thanks for reading this blog. Have not been writing much posts as of lately but I was busy making some new plans for my new corner on the internet.
I have been blogging with wordpress for these last 5 years, 4 months and 1 week and 3 days, exactly on Friday the 13th October 2006 [hmmm maybe I was scared that night
]. It was nice writing posts on ciappara.wordpress.com but now the time has come to move and be independent. Don't worry, I'm not going away. I'm just moving this blog to my personal web address. From now on you can find me and my new posts on this website, ciappara.com.
In this blog I write any issues that I face while developing apps & websites and their solutions. The response from other people having the same issues was amazing in that users started helping each other in the comments. I will update my new blog on a more regular pace and also have plans to start making some new fun stuff as well… but i will tell you more on this later on.
Hope to see you all on ciappara.com! Btw, what do you think of my logo (see above) and the site layout… any suggestions?
What you missed
Favourite Links